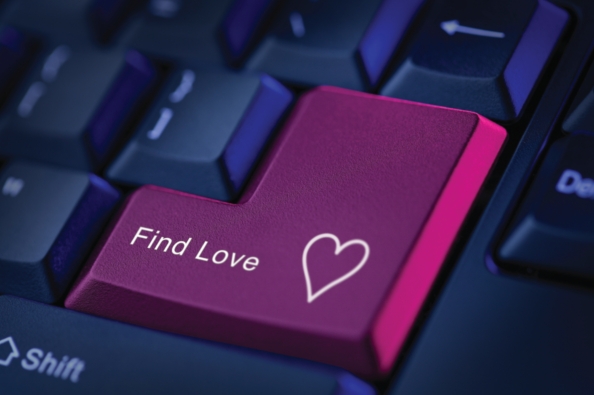 In the year 2005, I saw a movie Hitch and loved the sophisticated romantic comedy. The movie revolved around how to make that one person you think you love, get to notice you and finally with a little help fall in love with you. At that point of time, I saw the movie at its face value. I did not question if there is a science to falling in love. I did not question if it is possible to love someone for their  strength and flaws. But the fact is that we essentially as humans crave for that human touch and care. We want to have that someone whom we can have all claims on. However it is important to understand few things about love, which this movie has so subtlety put forward.
1.Value your uniqueness
Understand how valuable you are as a woman or a man. Stop being needy! Valuing yourself is different than being self-centered or selfish. Selfish and self-centered people cannot see beyond themselves and will only think about how anything or any relationship will benefit them first. Valuing yourself comes from a deep respect for yourself as a unique life in this universe. There is nobody else who talks the way you talk, walks the way you walk, everything about you is unique.
2.Respect yourself
This means you should have zero tolerance for anybody who disrespects you. It is ok to be taken for granted to a certain extent, but, it is absolutely not ok for anybody to disrespect you. If this means that in the process you even have to let go of people whom you hold close to your heart, so be it!!
3.Have quality people around
Do not judge your influence or likeability by the quantity but by the quality of people in your life. Trust me, half the people we surround ourselves with, don't even care for us and are only around us because of obligation. It is like you are a magnet and you will attract the metal. So people who resonate with your value will stick by you no matter what. Rests consider them garbage; they will not stick to the magnet no matter how many times you take the magnet close to it.Of course, your heart will break and it might even damaged a part of you.But remember, once upon a time, no one dared to wear torn jeans, but once somebody did, it became a fashion. Wear your leanings like that torn jeans and be proud of who you are. Be proud to be you!!
4.Speak your truth
Speak your truth no matter what. Being able to speak your truth means not playing games. When you are sad you are sad, when you are angry you are angry, when you speak your truth, when you can show that strength and courage to tell the other person how you feel, it is honesty, no games. It also means being super connected to yourself which will make you a confident person. Everybody loves a confident person. A confident person is different than an arrogant one. I know, it is scary to open your heart and be vulnerable but it takes a lot of courage to open your heart and allow someone in your heart and take that risk of being hurt. A very wise friend of mine tells me "everything in life is a risk and so is finding love".
5.Don't compare
Stop comparing yourself to someone else. By doing so, you will be concentrating on your aspect that is not so good rather than on things that are superb. Confidence is incredibly sexy and you will not feel confident if you compare yourself with someone else. We all have a gift. The question is what gift you have that you are not recognizing and exercising. Start focusing on your gifts, on what you can do and what you have that sets you apart from the rest of the crowd.
6.Love your Body
Love your body no matter what shape or size you are! It is your temple, your church, your mosque or where ever you go to worship. If you are ashamed of your body challenge yourself to love one part each day. If it's your hands, pamper your hands, if it is your eyes do something with it to make it look beautiful and adorable for yourself. Look in the mirror and smile. Be generous with your smile. Ultimately it is not about who all like the way you look, but if you like the way you look. Can you stare at that person in the mirror and say, Girl, you are drop dead gorgeous or if you are a man can you say boy you are a killer. Ultimately it is about you. It does not matter what others say. What matters is how you feel inside about yourself!
7.Find your passion
Add passion to your life, be in love with yourself. Find that one passion in your life and do that one thing every day no matter what. That is your fuel to energy, a path to your soul, your inner self. Look for your inspiration in things around you. I have a friend who loves to write and is a fantastic storyteller. Guess what? She finds the inspiration for her stories in the hustle bustle of her everyday life. The characters, the dialogues, the fun and the passion may be a recreation of her imagination but is definitely inspired by her surroundings.
8.Know when to lean back and when to walk away
There will be times when you need clarity on certain things. Don't break your head against the wall to understand. You will end up only hurting yourself if you bang yourself against the wall. If the person for whom you are breaking your heart and your head is that wall, then you know who will be hurt in the process. Sometimes you cannot understand the situation being amidst it. You will have to try and get an aerial view of the entire thing. Give things time –lean back. It is also important to know when to lean back and when to walk away. I am not an expert, but if you ask me, listen to your heart. We, human, have a strong intuition, if we practice it often it will only grow stronger.
To sum it up, finding love is like making creme brulee. It will take a couple of tries before you get it right! As Paulo Coelho wrote in The Zahir "My heart might be bruised, but it will recover and become capable of seeing the beauty of life once more. It's happened before, it will happen again, I'm sure. When someone leaves, it's because someone else is about to arrive–I'll find love again."